C L E A R I N G
is pleased to announce
GE-STILTED AT THE GESTALT-AR
An exhibition of new works by Sebastian Black
April 18, 2013 - June 1, 2013
C L E A R I N G, Brussels
part one
A few weeks ago I was invited to dinner at the house of a prominent collector. Her collection appeared to consist primarily of immaterial works: time based things, happenings, performances… Essentially she owned a table covered with slips of paper that said things like "So and so leaned a stick against a wall in Basel,1973." It was a pretty great collection in its paradoxical impermanence, and insofar as a window left ajar might blow it all away.
After dinner I stepped into her backyard to have a smoke. Before me stood a prelapsarian lemon grove filled with mystical talismans and stone figurines whose features were swollen and pungent. It was a kind of fruit punch whose overripe ingredients swam in a bowl of their own long forgotten functions. Awed, or at least massaged, I dropped my lighter, and as I bent down to retrieve it I knocked over what I guess was some sort of fertility deity.
I considered it as it lay there, sideways on the soft grass, and watched as the language adjusted itself to suit its object's new orientation more snuggly. A curve slipped into the present participle, a chubby roll gerund-ified. Everything became very peaceful and kitschy, like a minor dutch landscape painting. Very cool, cool, cool to see firsthand how the singular can be nudged into the multiple.
part two
I stood and appreciated – the necessary accomplice of any good "becoming-picturesque." I felt vaguely like writing a letter about it or something, but instead flicked my cigarette and took the little lady in my hands. In the distance I could see the house. The amber light made the guests look like mosquitos, fossilized while sharing a last meal.
Out in the garden the statue and I were very still as well. In her restored verticality she once again slipped into the past tense, and I could hear the thuds of verb endings -ed -ed -ed as time stomped off towards its ancestral cave.
Then I was alone, except for this comely husk, and my thoughts, which meandered in a pretty chill fashion. I thought about how in any relevant exhibition people often say they prefer the little drawings, and about how, for better or for worse, some artists have appropriated this cliché as their modus operandi. Then I remembered that after a recent party an artist had filmed my studio floor as I swept up tidy little piles of confetti and cigarette ash and about how value moves just as smoothly. This reminded me of the art and philosophy books that J. Crew uses as pedestals to display boat shoes, or whatever; but also of this gesture's dowdy complement, those "galleries" that show paintings on fancy easels pointed to face out of their storefront windows.
"Jeez, there are so many objects in the world with either bad or thwarted intentions," I thought, looking down at the exhausted little figurine in my hands. At which point my hostess stepped into the garden and gasped. It was very possible that I had also overstayed my welcome.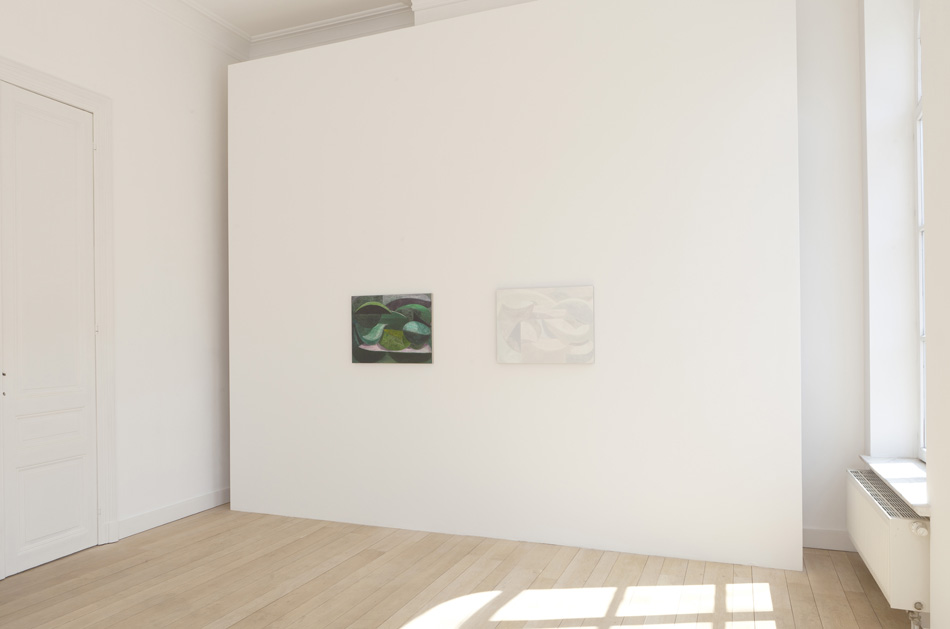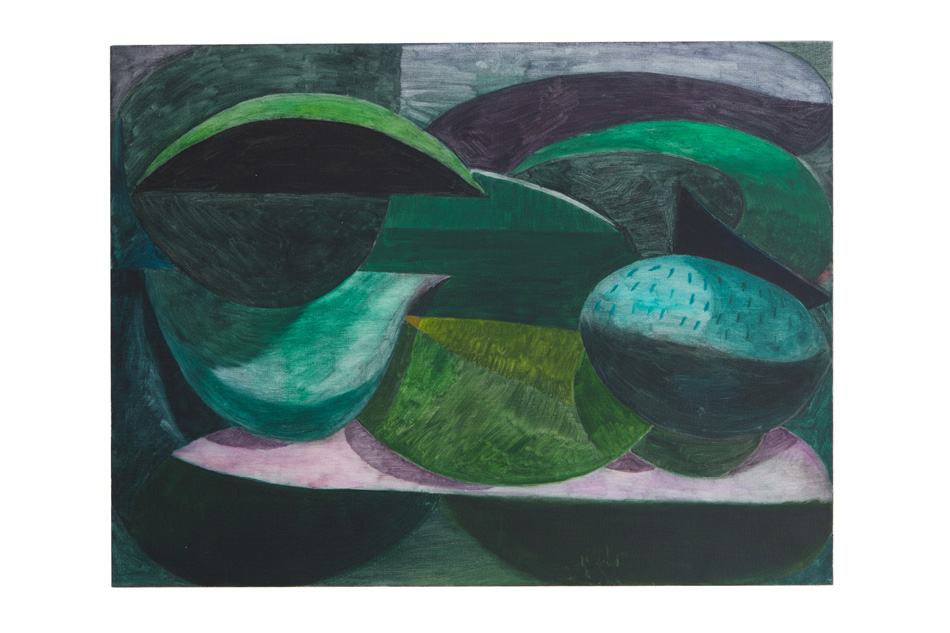 Untitled (Emerald), 2013,
Oil on canvas
20 x 26 inches (51 x 66 cm)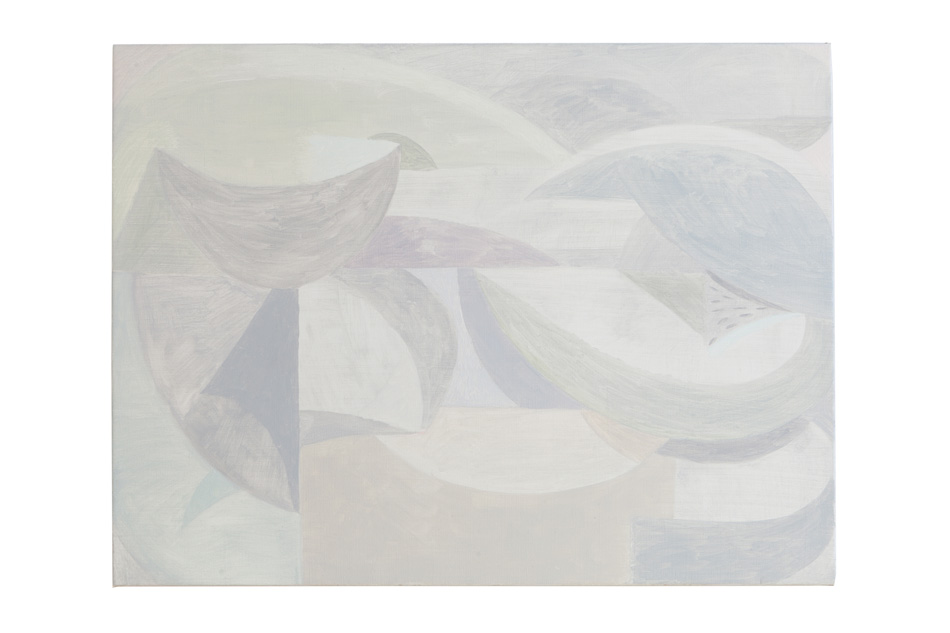 Untitled (Linen), 2013,
Oil on canvas
20 x 26 inches (51 x 66 cm)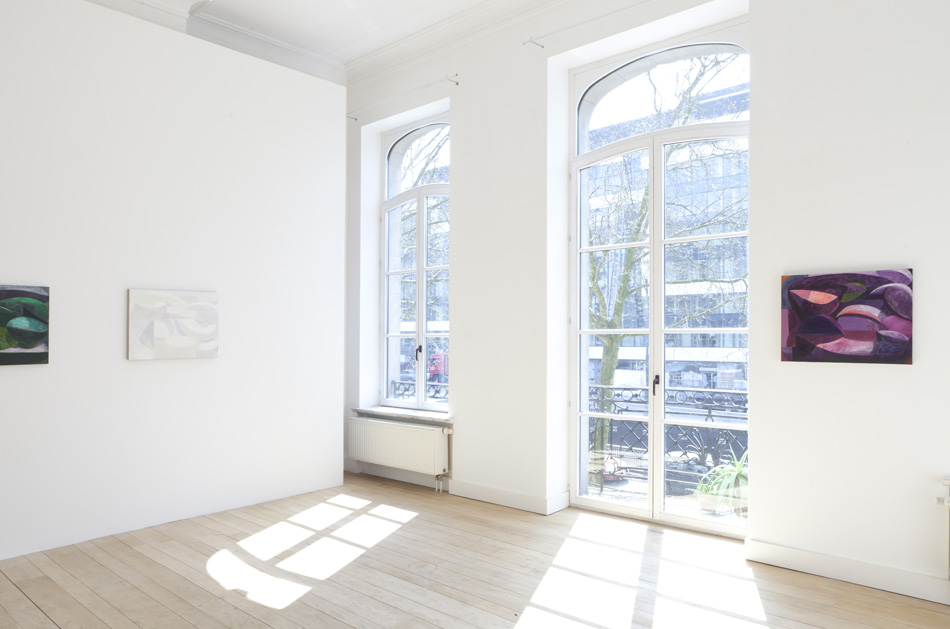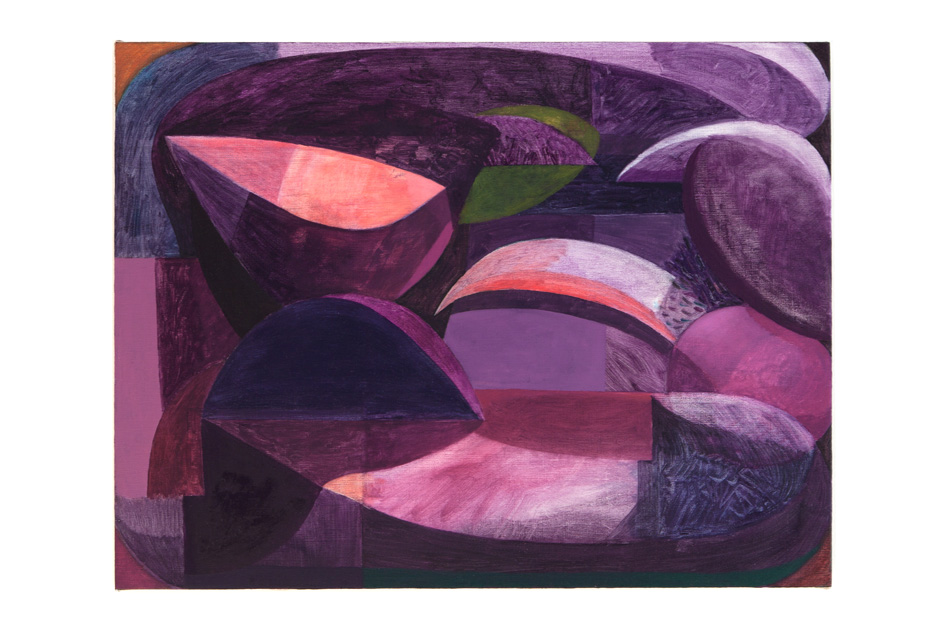 Untitled (African Violet), 2013
oil on canvas
20 x 26 inches (51 x 66 cm)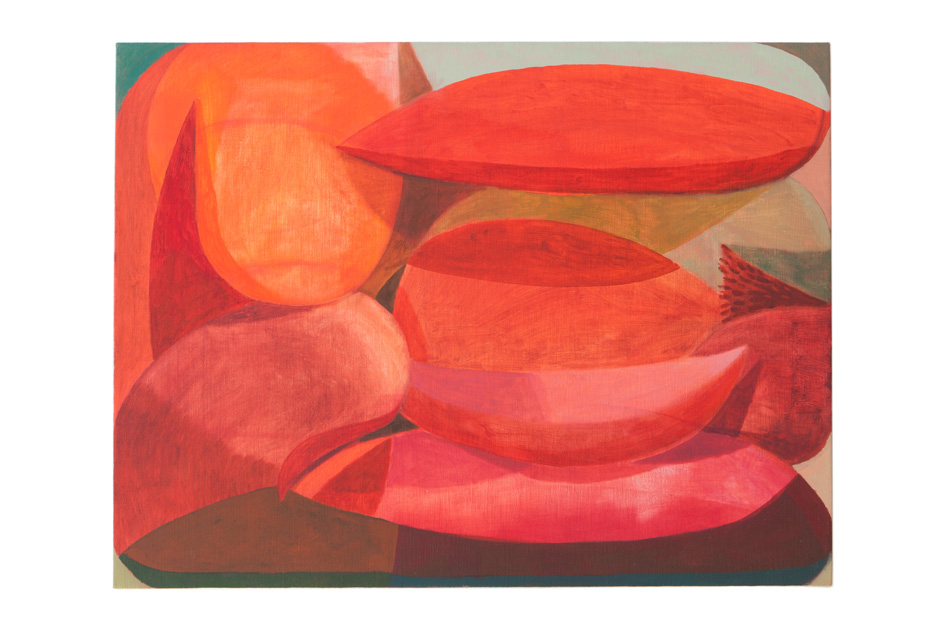 Untitled (Poppy Red), 2013
Oil on canvas
20 x 26 inches (51 x 66 cm)
C L E A R I N G