C L E A R I N G
is pleased to announce
MONUMENTS + SPECIES OF SPACES IN SKATEBOARDING
Monuments by Redmond Entwistle & Species of Spaces in Skateboarding by Raphael Zarka
November 25, 2011 - November 27, 2011
Screenings at Emily Harvey Foundation, New York, NY
C L E A R I N G
invites you to screenings of
Species of spaces in Skateboarding
A film by Raphael Zarka, 2008, 40 min.
Drawn from about 40 skateboarding videos or films shot between 1964 and 2006,
Raphaël Zarka sets a cataloguing of skateboarding realms outlining the relation between "as found" spaces
(as those appropriated by the skateboarders) and spaces especially designed and built for the same practice.
&
Monuments
A film by Redmond Entwistle, 2009, 29 min.
In a fictional narrative, the artists Robert Smithson and Gordon Matta-Clark
are revived from the dead and ejected from their makeshift mausoleums in New York by the forces of redevelopment.
Led through New Jersey by a young Dan Graham, they debate their artistic positions with the "non-actors" they encounter at the sites of their work.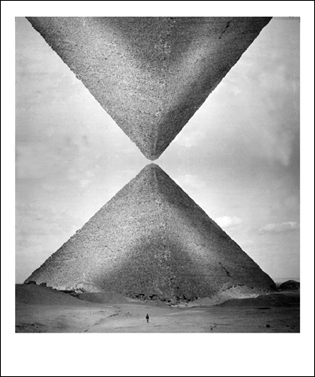 C L E A R I N G