C L E A R I N G
is pleased to announce
PIERRE BROSSOLETTE
An exhibition of new works by Loïc Raguénès
May 27, 2011 - August 29, 2011
C L E A R I N G, Brooklyn
A large green mural depicts a two-story slab of white concrete lying on a covered playground.
This is Pierre Brossolette Elementary School in Charleville-Mézières, France.
The town is famous because Rimbaud left it behind.
As a bored pupil at school looking outside, the building presses its nose against the window.
"You did well to leave, Arthur Rimbaud!" wrote poet René Char.
At the other end of the room, a ghostly pink painting of an elephant is eyeing westward.
The oval wood trellis hung on the northern wall resembles the trees that young Mondrian painted.
The green gouached papers pasted at its intersections recall the color of their leaves.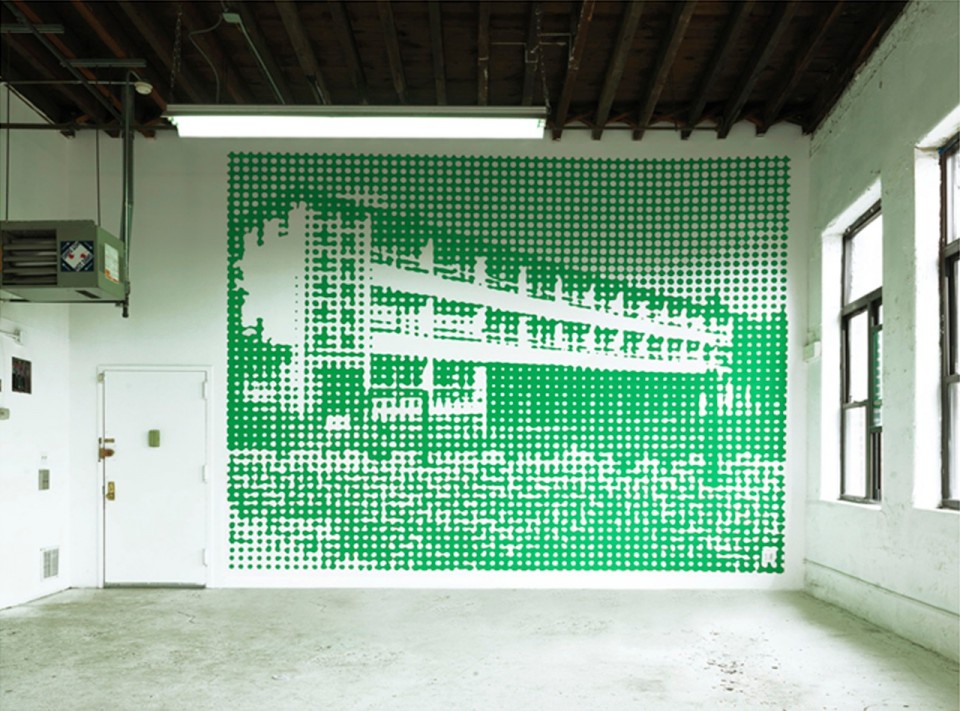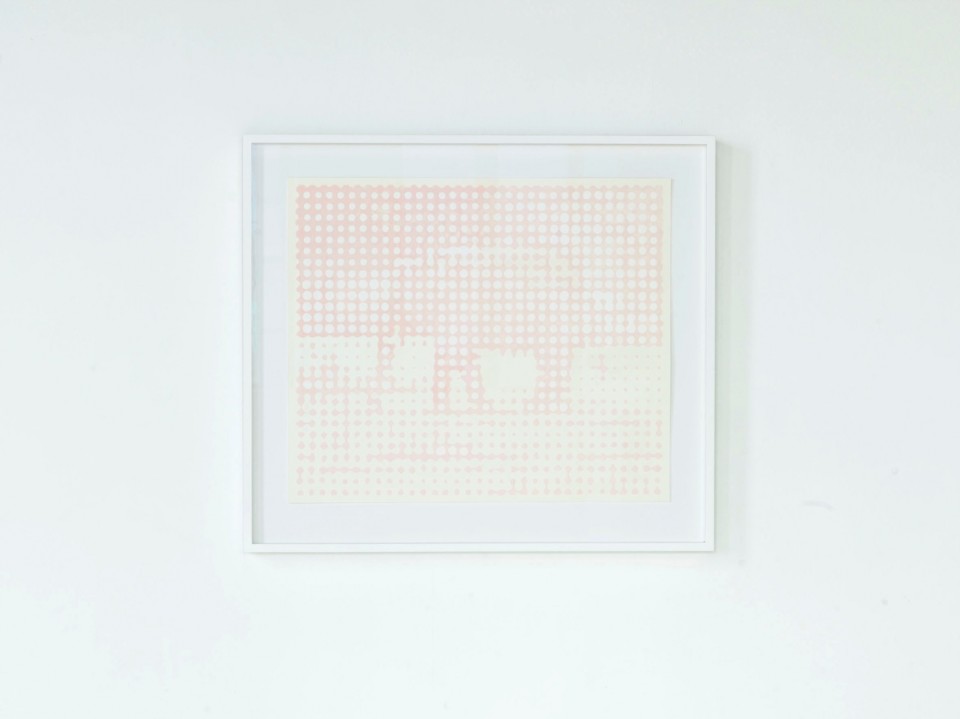 Éléphant Rose, 2011, gouache on paper, 19 3/4 X 22 1/2 inches (50 x 57.5 cm)
Courtesy the artist and C L E A R I N G, New York, Brussels
C L E A R I N G