C L E A R I N G
is pleased to announce
MUEN KUEY (IT'S ALWAYS THE SAME)
An exhibition of new works by Korakrit Arunanondchai
July 6, 2013 - July 20, 2013
C L E A R I N G, Brussels
Bangkok, Thailand, in the summer of the year 2556 (2013). The female performance artist, Duangjai Jansaunoi competed on the nation's most popular T.V show, "Thailand's Got Talent." She became known as the famous "Boob Painter." Although she did not win the competition, her performance was a sensation, dubbed "the most important thing that happen on Thailand's got Talent season 2." It started a new discourse on performative painting in Thailand, with many male followers trying to accomplish what she does.
New York, USA, in the same year, Korakrit Arunanondchai, as aspiring young painter was inspired by Ms. Jansaunoi's performance. He spent a whole period of one year practicing Ms. Jansaunoi's body painting routine. "Muen Kuey" (It's always the same) is a famous Thai song written by Boyd Kosiyapong. The song is about a never changing love that withstand time and old age. "Muen Kuey 1-5" is the documentation of one of Korakrit Arunanondchai's Finale of body-painting performances.
For his debut Europe exhibition, Korakrit Arunanondchai will display Body Paintings 2, 4 and 5 on the first floor. On the second floor, his 2012 video 2556 will be looped. For the past two years Arunanondchai has been working on a trilogy of videos. The first video: "2012-2555" was themed after a Thai funeral and follows him revisiting works that marked important moments in his life in relationship to his grandparent's life in the same year in Bangkok, Thailand, as they tear down their garden to build their senior house. 2555 is the year 2012 on the Buddhist Calendar. The second video: "2556" mostly documented Arunanondchai's life in the summer of 2012 as he travelled to Las Vegas and spent the summer in the American artist residency "Skowhegan School of Painting and Sculpture." It followed the theme of Purgatory after the famous American TV show "Lost." Arunanondchai will be working on the third video "2557-2558(working title)" for the next two years. The video will follow a Thai girl's journey to search for Steve Jobs. The video inspired by a lecture given by the abbot of the Dhammakaya Temple in Thailand where he claims to have visited their heaven and to have seen Steve Jobs there.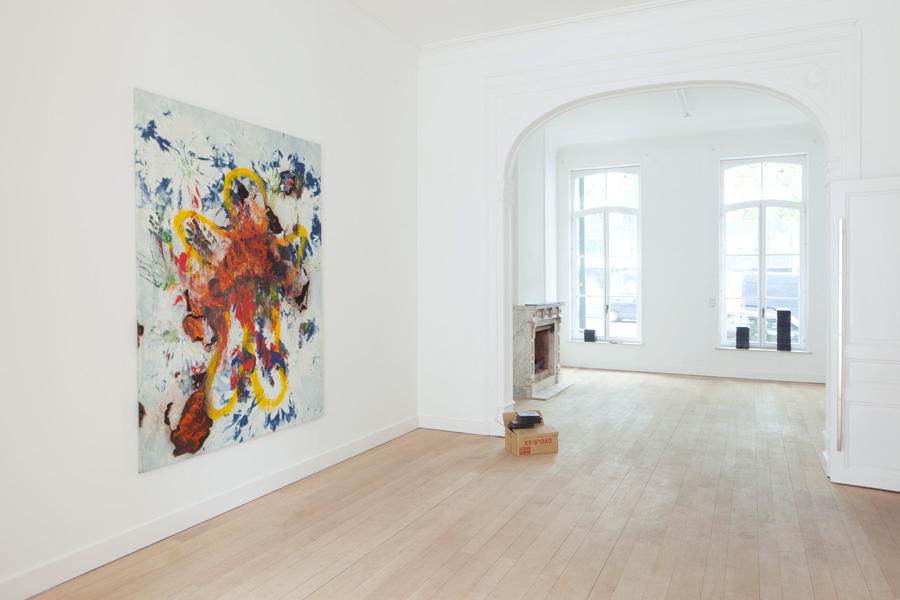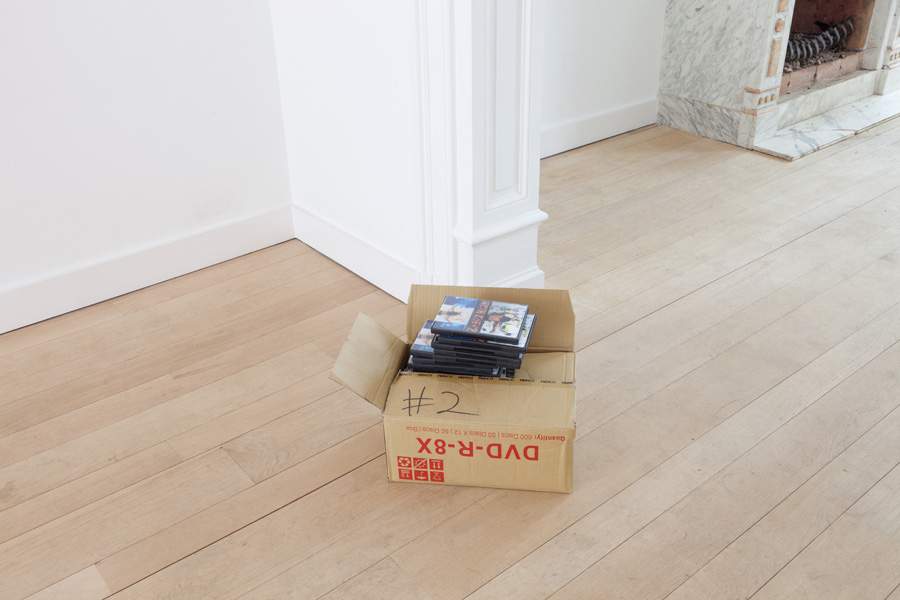 Detail: Untitled (Body Painting), 2013,
Acrylic on denim and inkjet print, canvas and 100 dvd's, 86 x 64 inches (218 x 162 cm)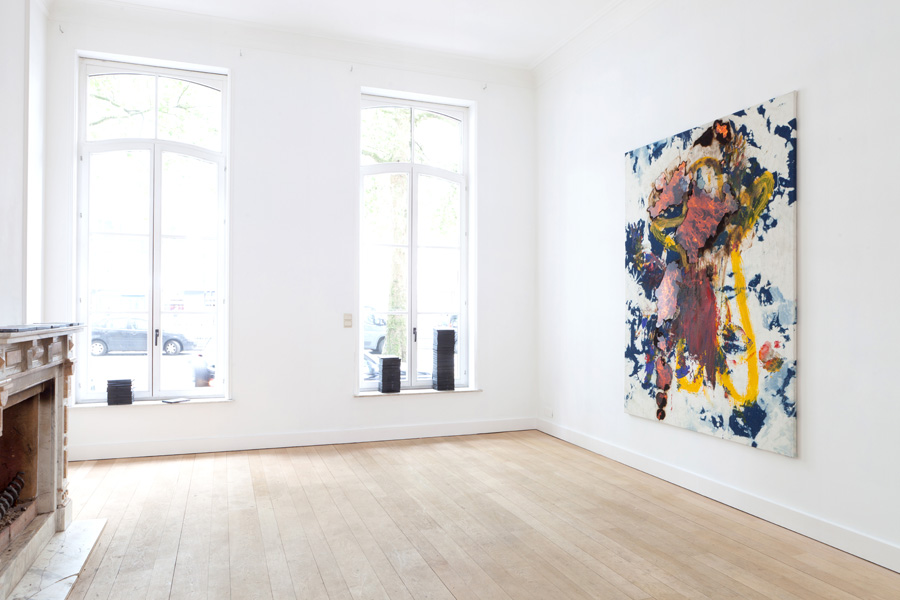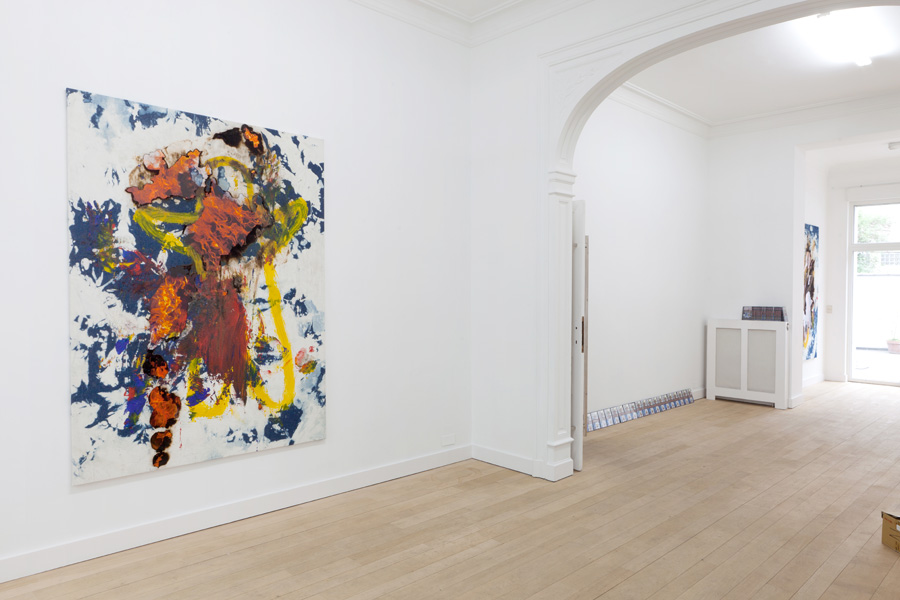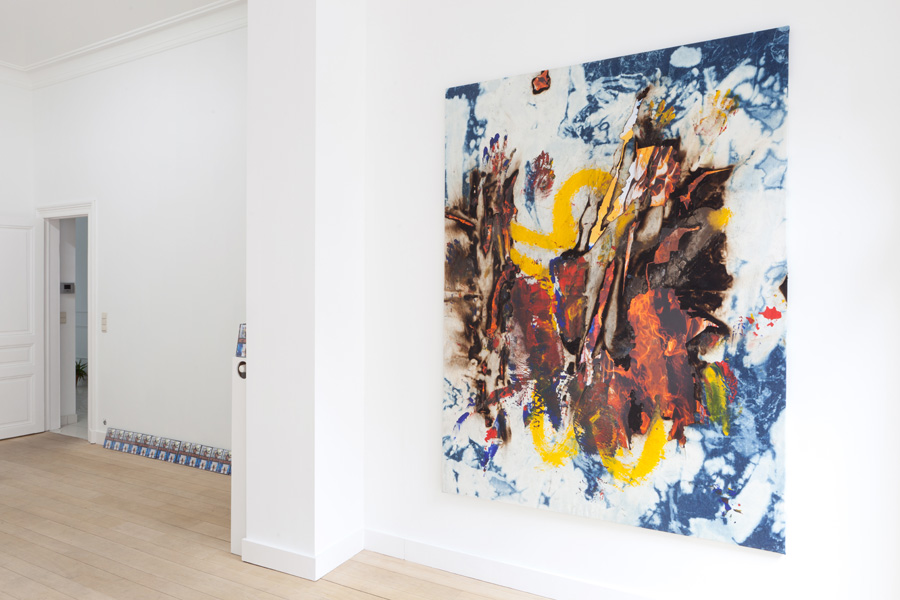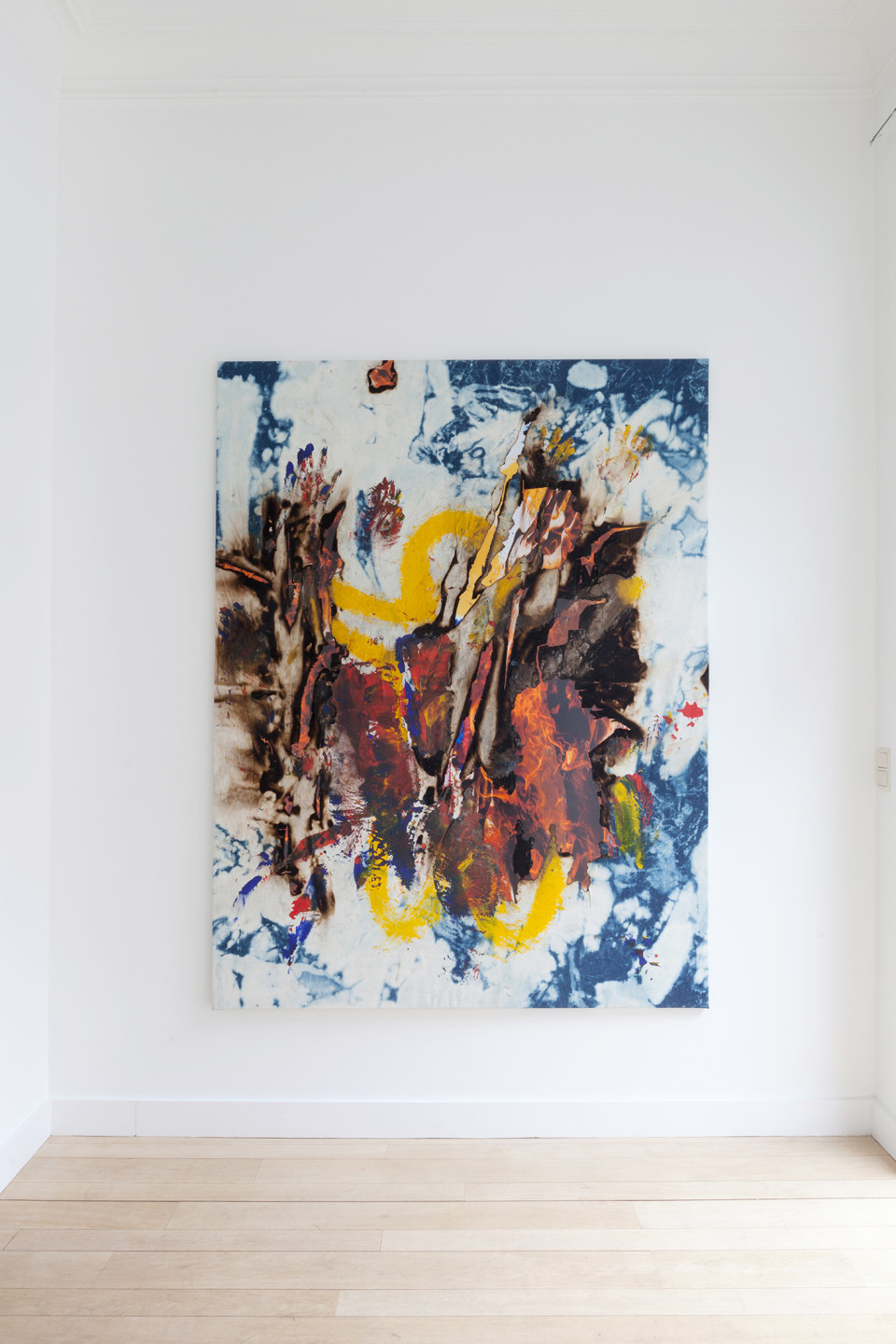 Untitled (Body Painting), 2013,
Acrylic on denim and inkjet print, canvas and 100 dvd's, 86 x 64 inches (218 x 162 cm)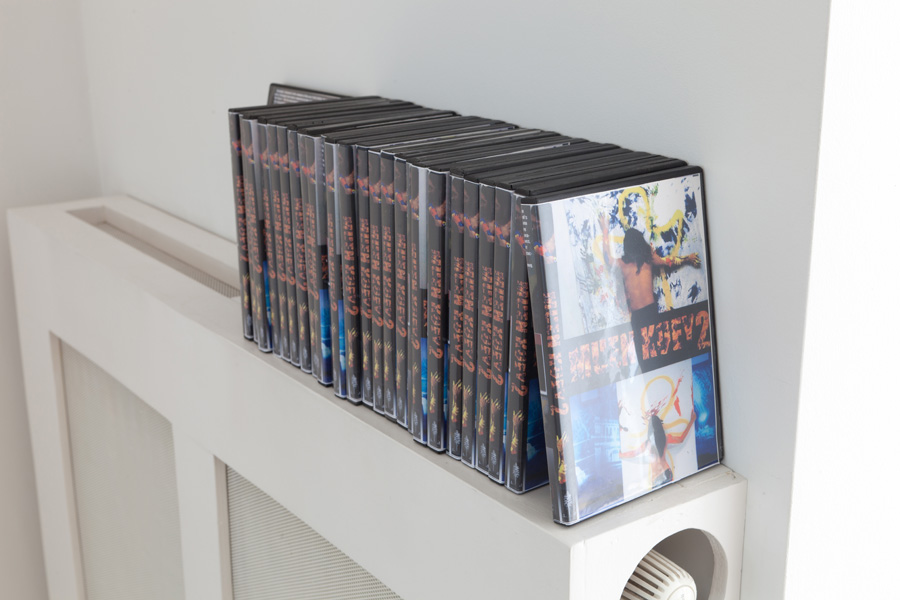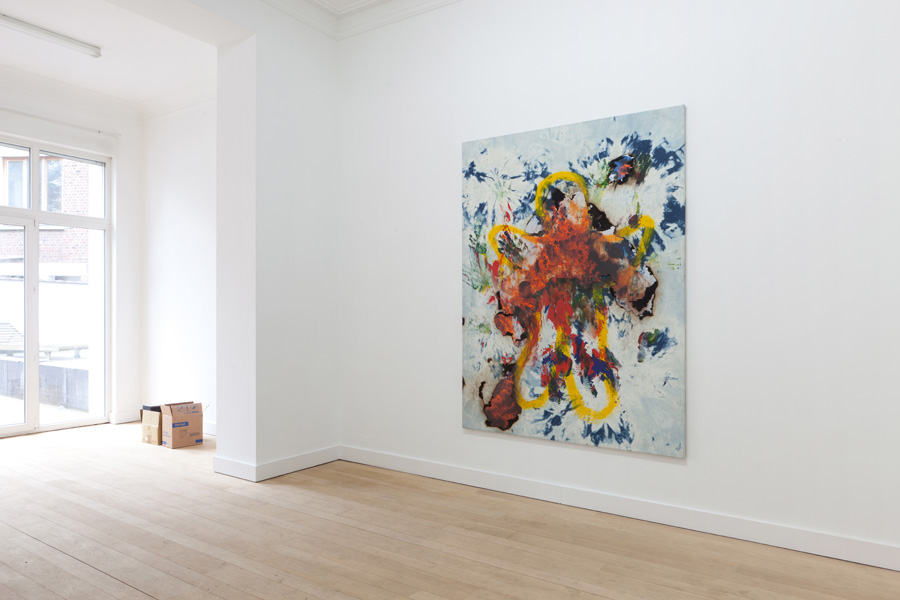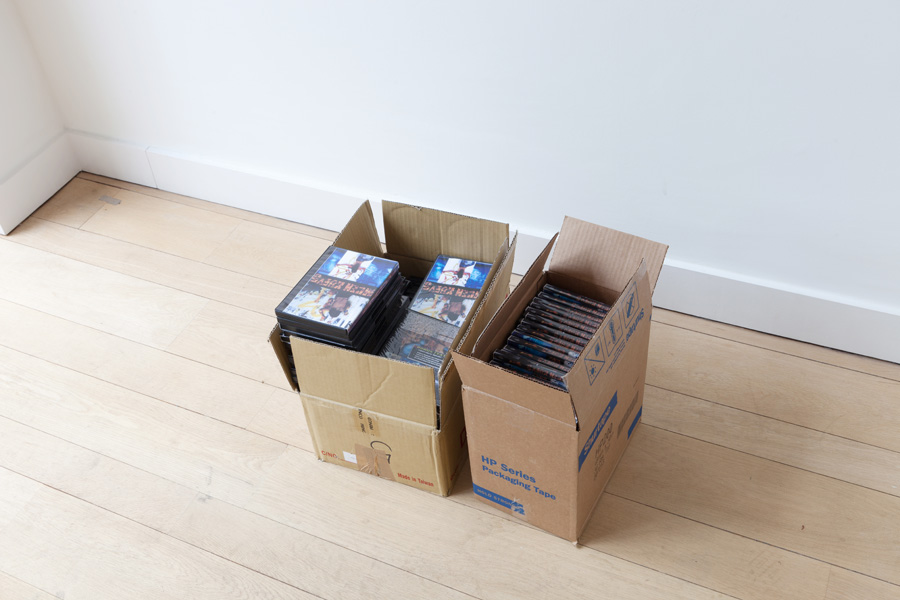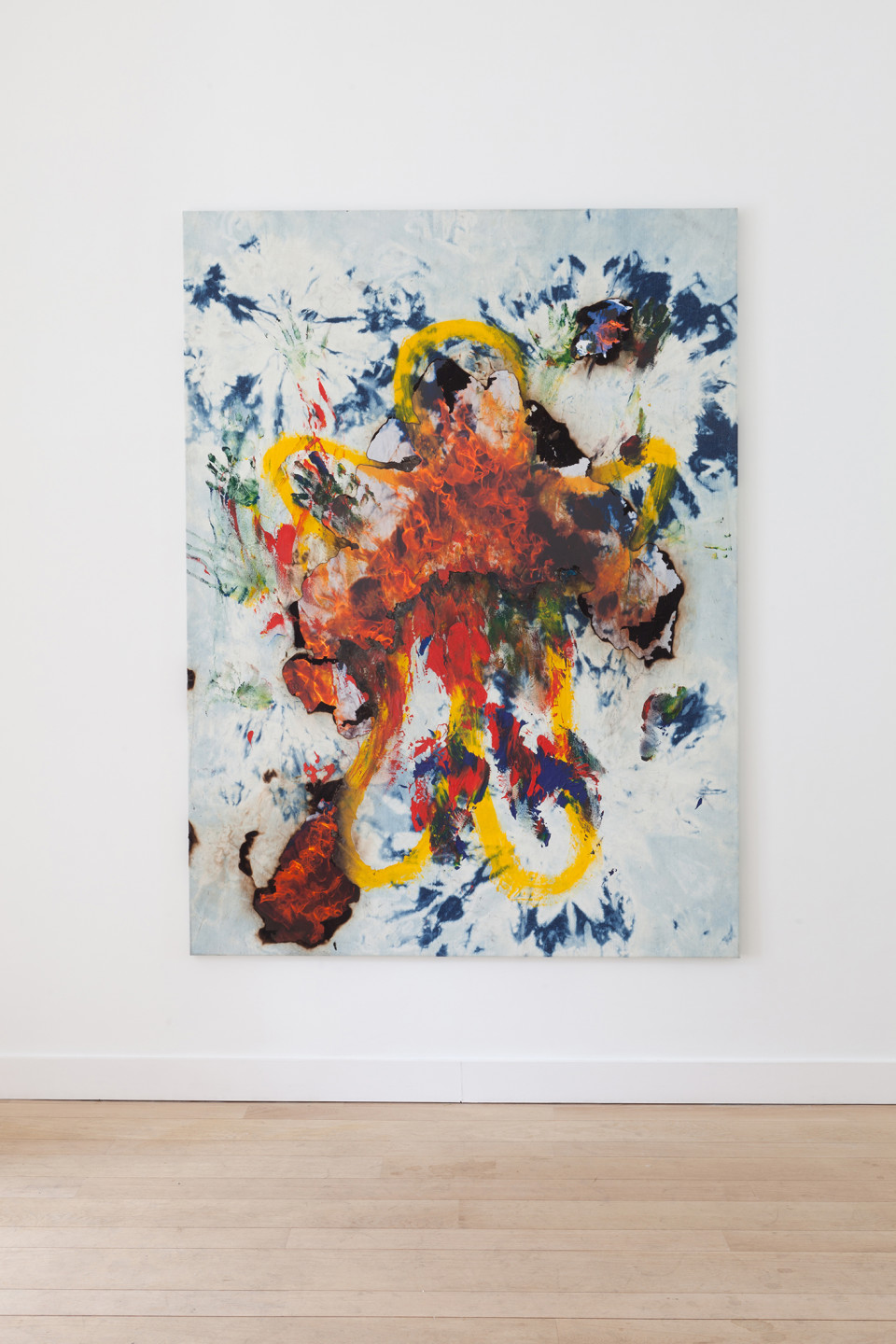 Untitled (Body Painting 2), 2013,
Acrylic on denim and inkjet print, canvas and 100 dvd's, 86 x 64 inches (218 x 162 cm)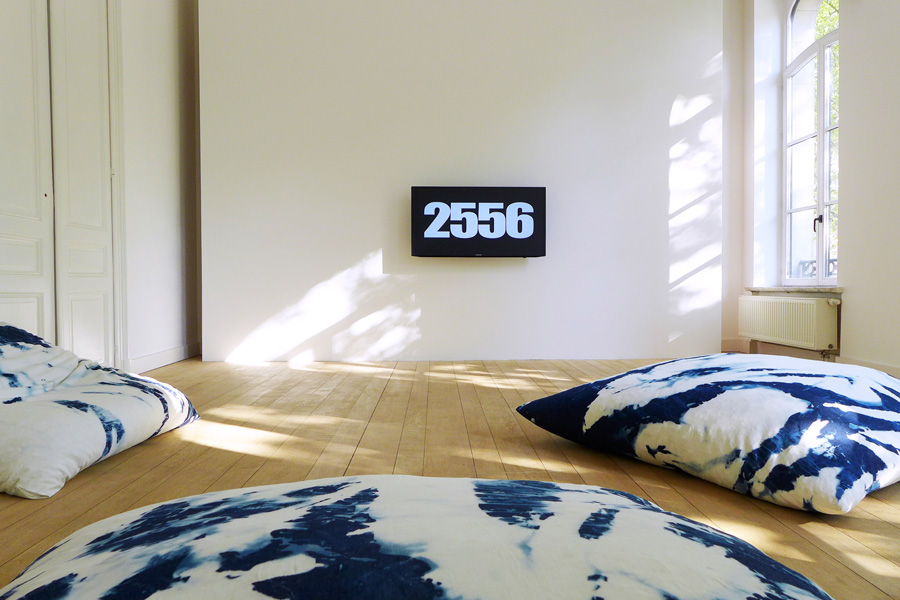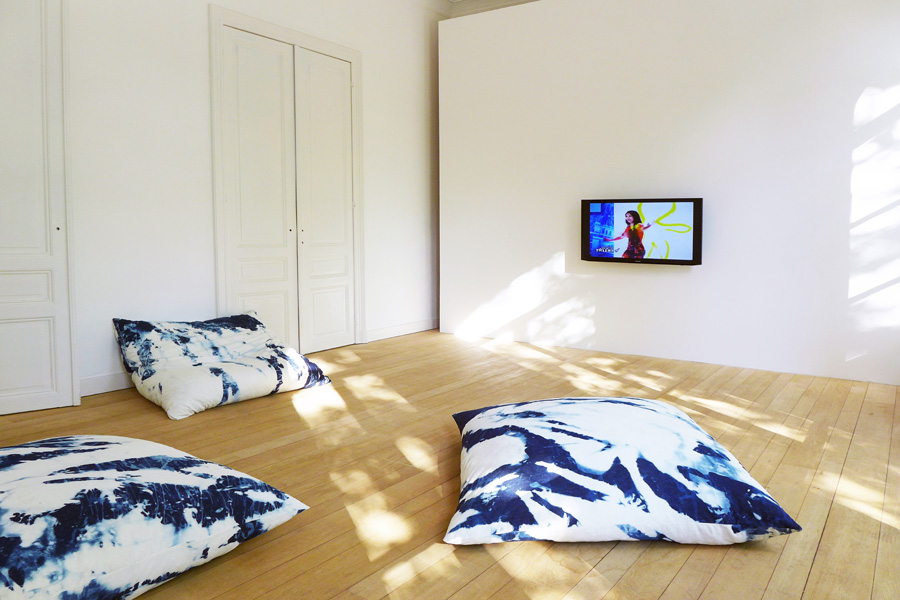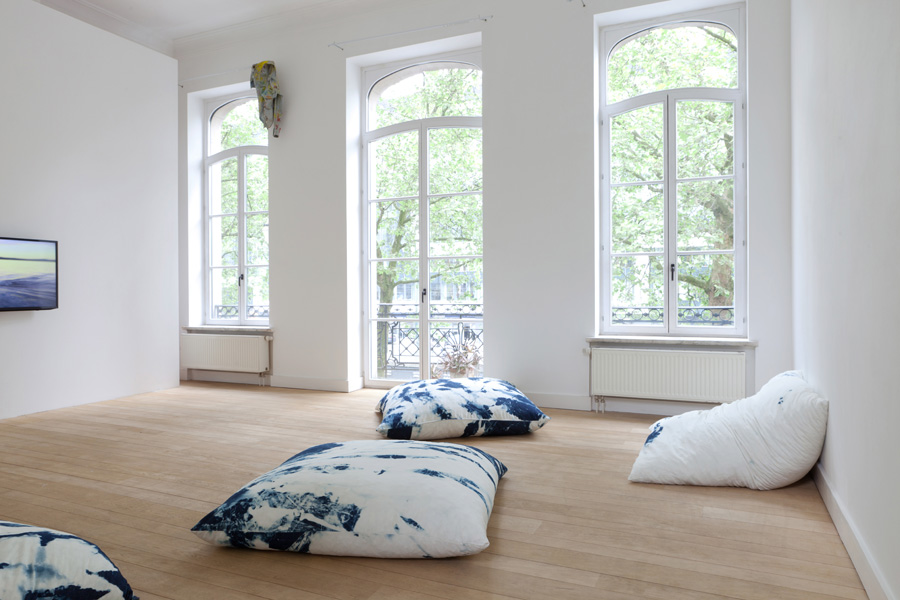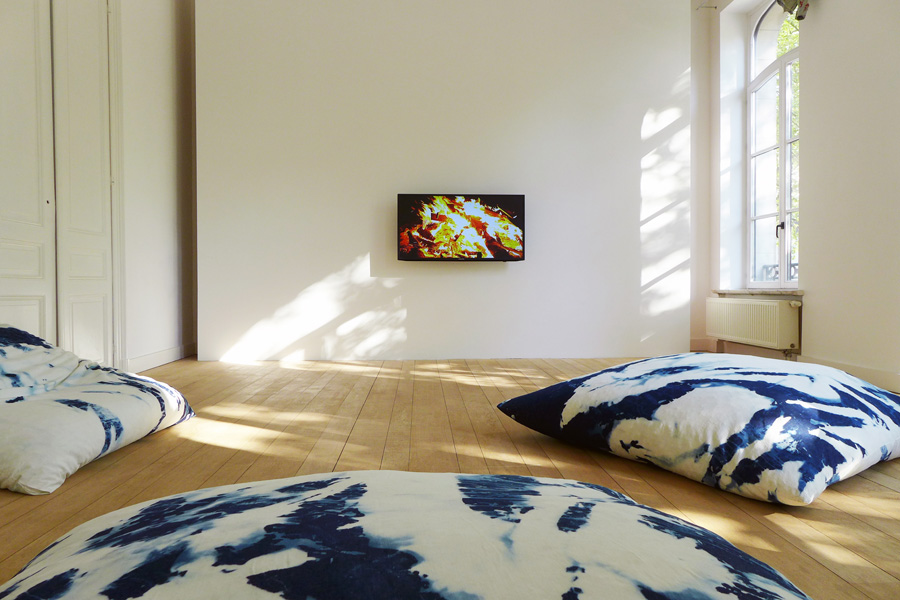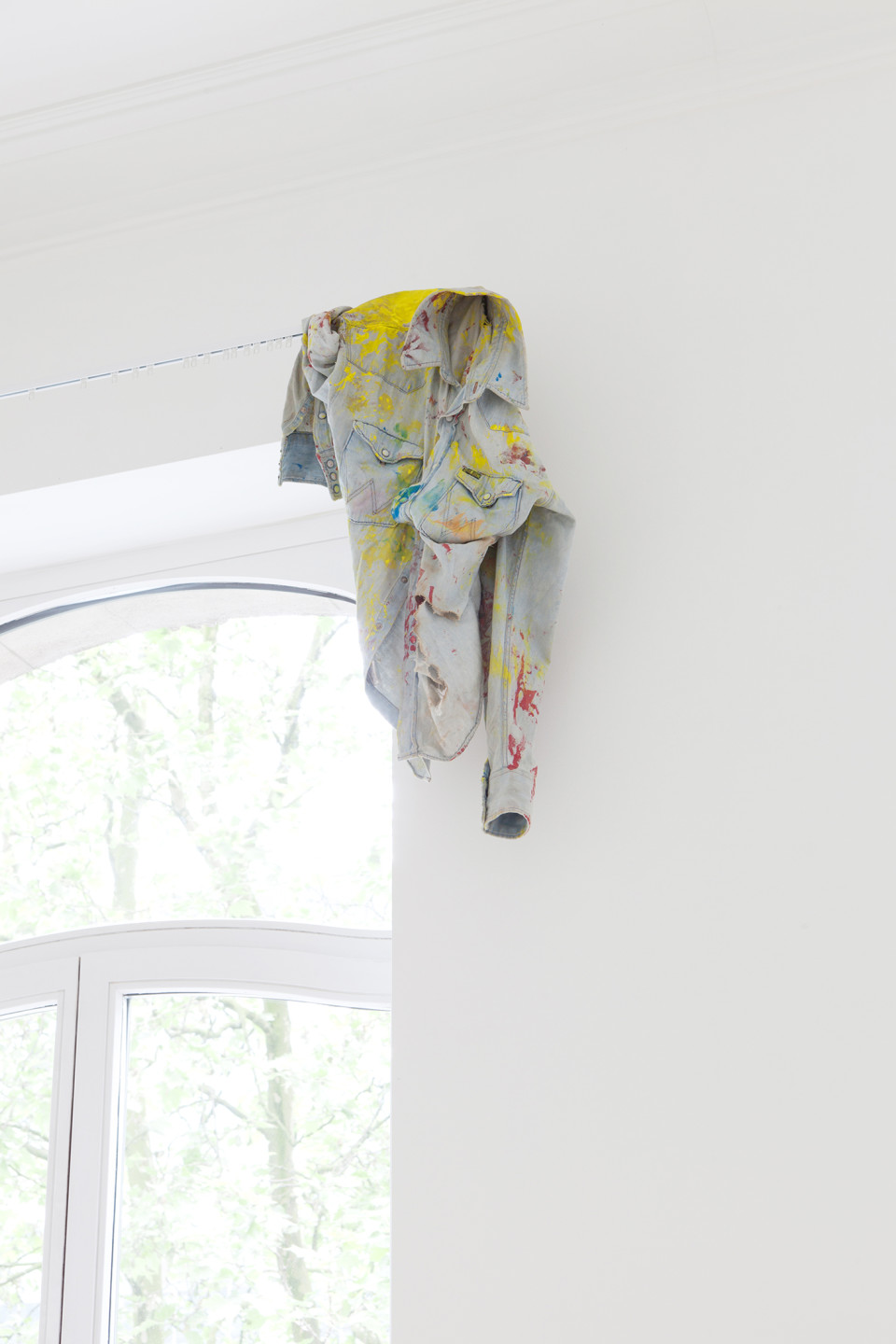 Exhibition view
Courtesy of the artist and C L E A R I N G, New York, Brussels
Photo credits: www.hv-studio.be
C L E A R I N G